Place Value: 7-Digits (Millions)
This page has place value worksheets for large numbers with 7 digits (millions). Use these printables to teach ordering numbers, expanded notation, and adding commas to large numbers.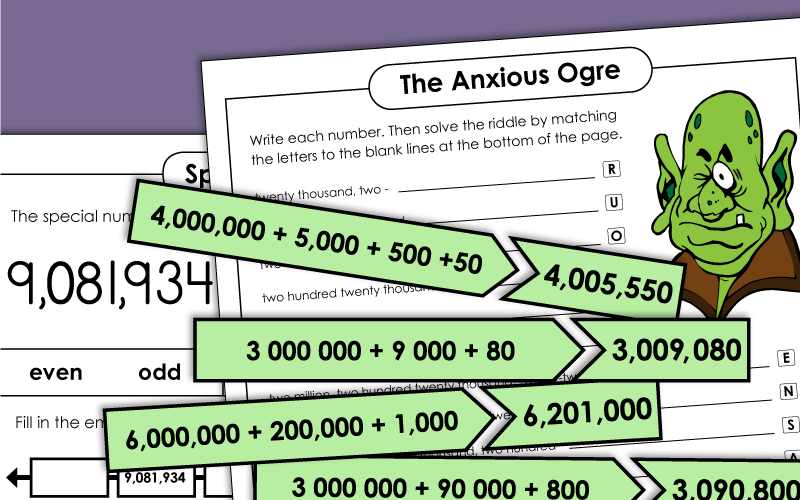 Place the number cards in order from smallest to largest.
4th through 6th Grades
Each box has a set of five numbers. Students must rewrite them in order, starting with the number that has the smallest value.
4th through 6th Grades
Say the names of the 7-digit numbers.  Includes a homework sheet and a test.
3rd through 5th Grades
Decimal and Money Place Value
Learn about decimal numbers, with place values for tenths, hundredths, and thousandths.
Rounding Numbers
Round numbers to the nearest tens, hundreds, and thousands place.