The SW consonant blend unit has many kinds of printable worksheets and activities for students to practice reading and writing SW words. Includes the words: swing, swat, sweet, sweep, and sweater.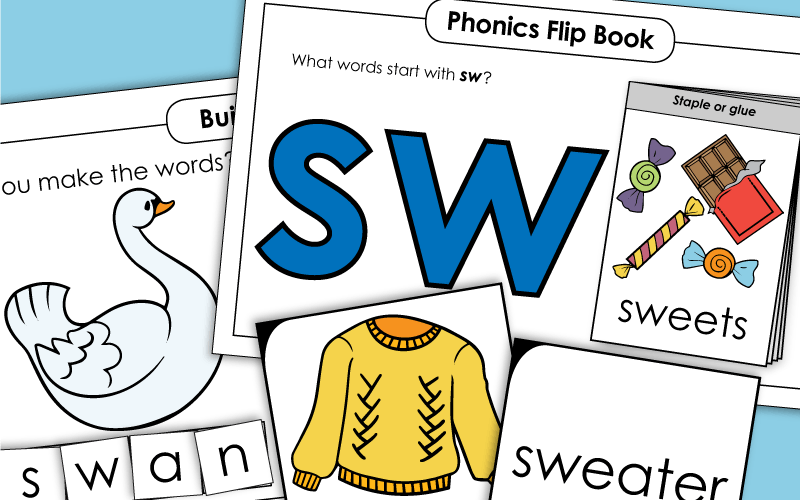 This phonics card game has seven picture cards and seven word cards that can be used for a matching game and other studying activities.
1st Grade
Students can use the cut up word squares to form many different sentences (using at least one SW word in each one). Then they can rewrite the sentences on the lines provided.
1st Grade
Use letter stampers to form the SW words in the spaces provided on this worksheet.
1st Grade
This printable file has seventeen SW words on flashcards to cut apart and study from.
1st Grade
Print and cut out the dog-shaped word slider on card stock. Weave the word strip through the dog to view different SW words.
1st Grade
Cut out and assemble the word wheel. Spin to reveal SW words: sweet, swipe, swamp, swat, swim, sweep, swing, and swan.
1st Grade