Phonics: Long-U and Short-U (Mixed)
Print out the worksheets on this page so your students can practice discerning the differences between the long and short-U vowel sounds. Most activities align with Common Core Standard CCSS.RF.1.2a and CCSS.RF.2.3a.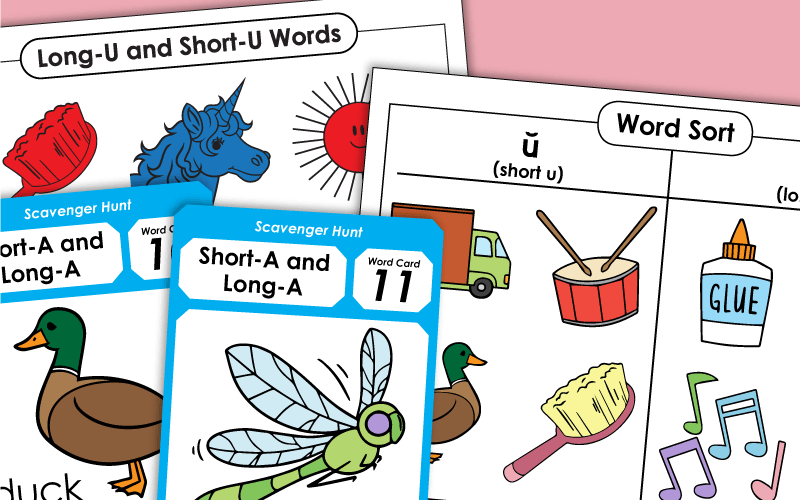 Hide these fifteen scavenger hunt cards around the classroom and have your students search for them. On their answer sheets they will write the word and if it is short-U sound or long-U sound.
1st and 2nd Grades
The circles on this worksheet that contain words with a long-U sound are to be colored blue and the circles with words with a short-U sound should be colored red.
Kindergarten and 1st Grade
This printable file has 18 cards to be cut apart and sorted into groups of words with a short-U sound and words with a long-U sound.
Kindergarten and 1st Grade
Short-U Vowel Sound
When learning about the short-U vowel sound, try out the printable phonics worksheets from this page.
Long-U Vowel Sound
This page has a wide variety of phonics worksheets and activities to help your students learn about the long-U vowel sound.
Phonics - Index
Find any of our phonics units from the index listing on this page.