Phonics: Long-U and Short-U (Mixed)
Print out the worksheets on this page so your students can practice discerning the differences between the long and short-U vowel sounds. Most activities align with Common Core Standard CCSS.RF.1.2a and CCSS.RF.2.3a.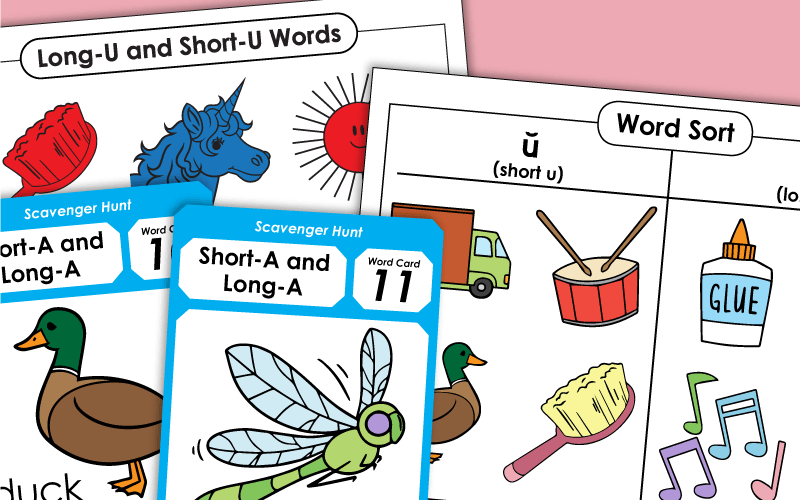 Short-U Vowel Sound
When learning about the short-U vowel sound, try out the printable phonics worksheets from this page.
Long-U Vowel Sound
This page has a wide variety of phonics worksheets and activities to help your students learn about the long-U vowel sound.
Phonics - Index
Find any of our phonics units from the index listing on this page.