The PL consonant blend unit has many different kinds of printable worksheets and activities for students to practice reading and writing PL words. Includes the words: pledge, pliers, planet, plus, plate, plant, plum, plug, and plane.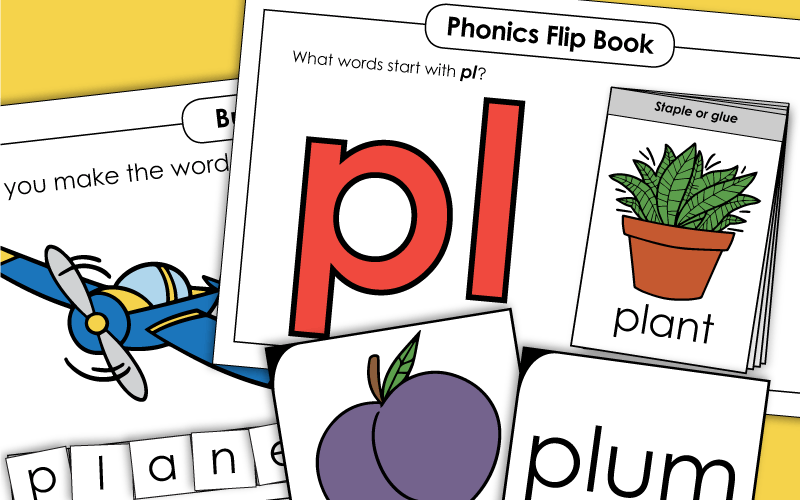 Students can use this printable as a practice tool to review words with the PL consonant blend.
1st Grade
Cut out the words and rearrange them on a table to make sentences. Try to use a PL word in each sentence. Write the sentences on the lined paper included.
1st Grade
Students can use letter stampers to make each PL word in the space provided.
1st Grade
This printable has 17 phonics flashcards all with PL words. Students will love using these flashcards to review their words.
1st Grade
This printable is a pirate-ship shaped word slider that contains PL words. Cut out the ship and the word strip, weave the word strip through the slits on the boat and slide it up and down to reveal different words.
1st Grade
This phonics word wheel contains words with the PL consonant blend. Includes: place, plane, plant, plug, plum, plus, plan, and play.
1st Grade
Consonant Blends
This page has many consonant blend worksheets to choose from for enhancing your phonics lessons with your students.
Phonics Worksheets (Full List)
This link takes you to our full listing of printable phonics worksheets and activities.