Order of Operations (Basic: No Parentheses or Exponents)
This page contains very basic Order of Operations worksheets. The expressions and equations on these worksheets do not include parentheses or exponents.
For more advanced order of operations worksheets, with parenthesis and exponents, please visit our main Order of Operations page.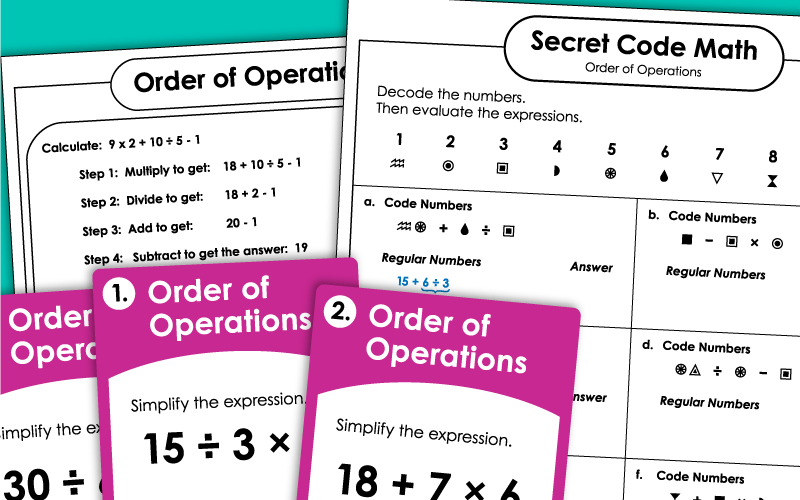 Use the symbol key to decode the expressions. Then find the answers.
example: 8 × 9 + 4
3rd through 5th Grades
More Order of Operations
For more advanced order of operations printables, please visit this page. Worksheets have equations and expressions with parentheses and exponents.