Order of Operations (Includes Parenthesis; No Exponents)
Teach students to solve equations and evaluate expressions using the order of operations. The worksheets on this page are intermediate level, and they include equations and expressions that contain parenthesis, but not exponents.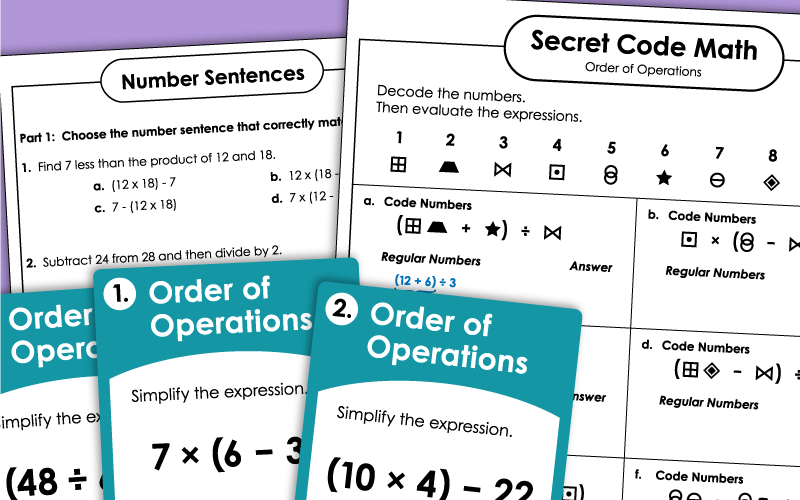 Use the symbol key at the top of the page to decode the expressions. Then simplify/solve each using knowledge of Order of Operations.
4th through 6th Grades
Color the expressions and solutions to complete the maze, from start to finish.
4th through 6th Grades
More Order of Operations
This page has more Order of Operations worksheets. There is a more basic level that does not include parentheses. There's also a more advanced level that includes exponents.