Internet Safety Worksheets
Discuss with your students how to stay safe online with these worksheets.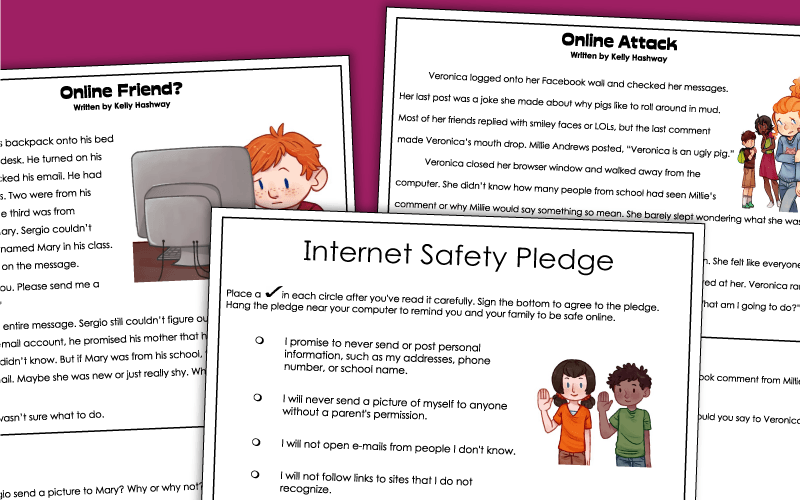 Sergio receives an e-mail from a person he doesn't recognize. The person claims to be a friend from school, and she's requesting a picture. Sergio's not sure what he should do.
3rd through 5th Grades
Madison is using dad's laptop to research information for a school project. A pop-up ad appears that says she's won an iPad. She doesn't remember entering a contest to win an iPad. What should she do?
3rd through 5th Grades
What should Veronica do when she sees that someone posted a nasty, hurtful comment about her on Facebook?
Should Facebook require all users to be over the age of 13? Write a persuasive essay to state your opinion. Use details to support your point of view.
Cut, color, and staple the pages to make a mini-book about Internet safety.
Students can read and sign the "Internet Safety Pledge" when they're learning how to stay safe online.
Bullying Worksheets
Learn about bullying and cyberbullying with these anti-bullying worksheets.