Print worksheets for teaching students to multiply single-digit numbers by the number 2. This page has printable flash cards, practice worksheets, math sliders, timed tests, puzzles, and task cards.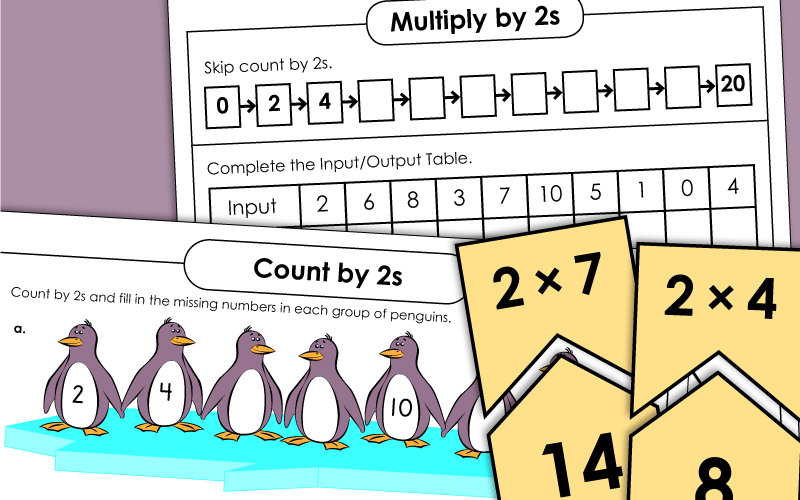 This worksheet is a multiplication drill to see how fast your students can answer 44 basic multiplication facts correctly. Facts are with 0s, 1s, and 2s multiplied up to 10.
3rd and 4th Grades
This multiplication drill worksheet is similar to the first version only the factors of 0, 1, and 2 are multiplied up to 12. There are 44 questions to answer on this page.
3rd and 4th Grades
THis 50 question timed assessment has a mixture of multiplication facts with 0s, 1s, and 2s.
2nd through 4th Grades
More Multiplication Worksheets
We have basic multiplication worksheets with factors up to 10 or 12. We have multi-digit multiplication pages as well.
Multiplication Tables
This page has links to filled, partly filled, and blank multiplication tables.
Properties of Multiplication
This page links to worksheets that explore associative, commutative, and distributive properties of multiplication.