On these printable worksheets, students will practice solving, finding intercepts, and graphing linear equations.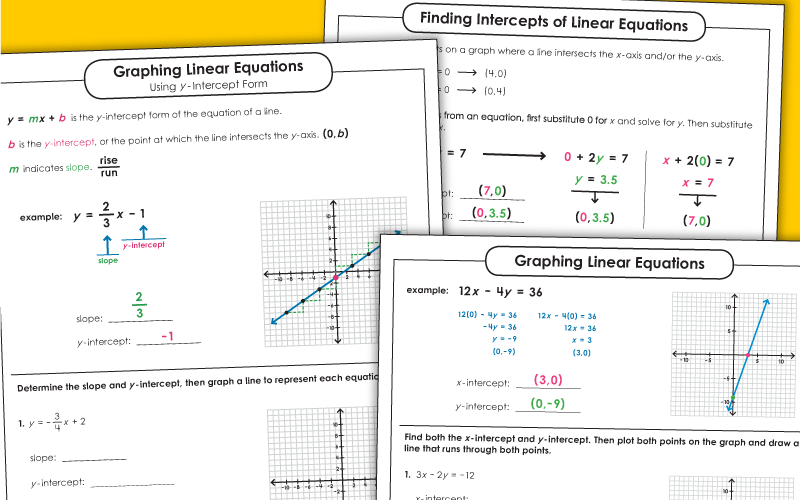 Solve to find the x- and y-intercepts. There are 6 problems to complete on this double-sided worksheet.
8th Grade
Solve to find the x-intercept and y-intercept for each equation. Then plot both points and draw a line to graph the equations.
8th Grade
For each problem, students will define the slope and y-intercept. Then they graph a line to show the equation.
8th Grade