These printable worksheets have "hidden picture" activities on them. Use them as puzzle for students, or incorporate them into a writing assignment.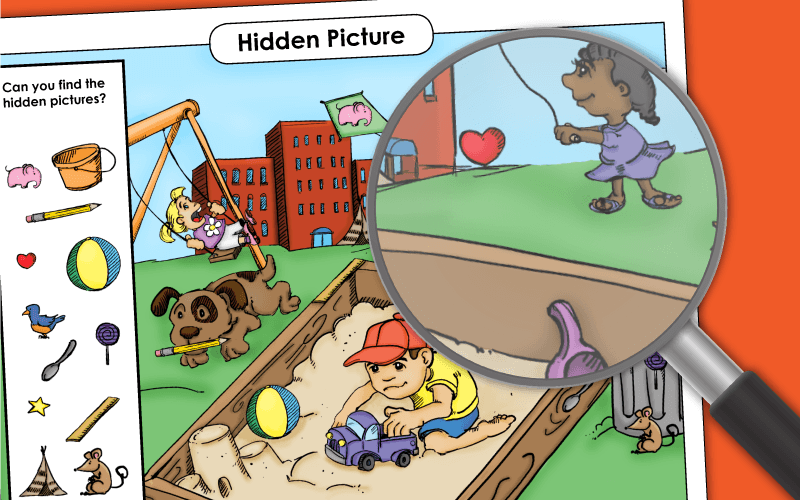 Check out the fun beach setting shown on this worksheet! Use the key at the bottom to help find the hidden pictures within the illustration.
Some of the items in this picture don't belong on the farm. Can your students find all of the hidden pictures?
Challenge your students to find the pictures hiding within this forest scene. A key is included to help.
This isn't your typical ocean scene. There are pictures hidden all around the bigger picture. See if your students can find all of them!
Is that a helmet or a turtle? That's just one example of the inventive ways objects are hidden in this worksheet. Can your students find them all?
This isn't just any space-themed picture. There are 18 hidden images throughout the illustration. Look for all of them!
This puzzle has a summer-themed scene. One child in playing in a sandbox, another is flying a kite, and a third child is on a swing. Challenge students to find hidden pictures.
Kindergarten to 3rd Grade
Do you see anything out of place in this winter scene? It might be one of the hidden pictures!
More Brain Teasers and Puzzles
Check out STW's huge collection of crossword puzzles, math mystery pictures, logic puzzles, word ladders, and word-maze puzzles.