Use the worksheets, games, and activities on this page to teach students about the many deities in Greek mythology.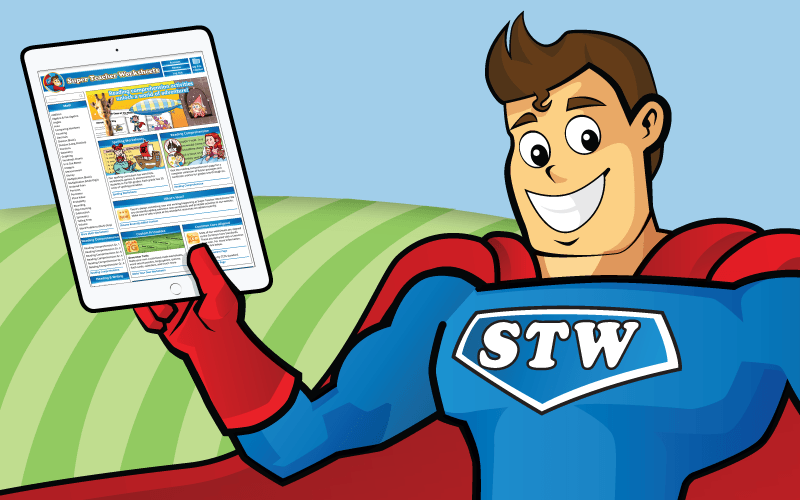 Find the names of Greek deities in the puzzle. Word list includes: Poseidon, Zeus, Athena, Dionysus, Aphrodite, Ares, Hestia, Demeter, Apollo, Hades, Hermes, Hephaestus, and Hera.
4th through 6th Grades

Logged in members can use the Super Teacher Worksheets filing cabinet to save their favorite worksheets.
Quickly access your most used files AND your custom generated worksheets!
Please login to your account or become a member and join our community today to utilize this helpful feature.

In this word search, students are given the name of a symbol for a Greek deity. They must write the name of the Greek god or goddess associated with each symbol. Then find the name in the word search puzzle.
5th through 8th Grades
Write the name of the Roman deity that corresponds with each Greek deity. Then find the names in the puzzle.
5th through 8th Grades
Students read this passage about fathers in Greek mythology. Page 2 has reading comprehension questions. Page 3 has a crossword puzzle.
5th through 8th Grades
Social Studies Worksheets
STW has thousands of Social Studies worksheets covering a wide range of history and geography topics.
English-Language Arts Worksheets
This page will link you to thousands of ELA worksheets throughout our website.