On this page, you will find a series of printable maps and worksheets for teaching kids about the history, culture, and geography of modern Germany.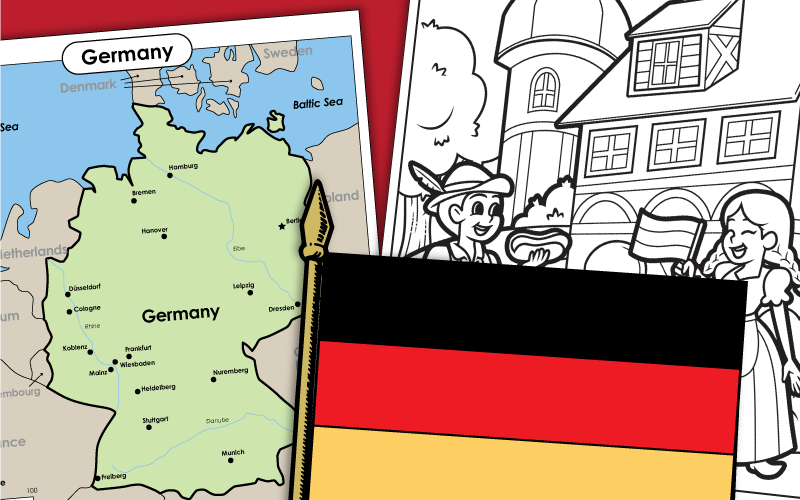 This printable worksheet is a full-color map of Germany. Prominent cities and bodies of water are labeled as well as neighboring countries. A black and white version of this map is available by clicking the ALT button.
1st through 8th Grades


Logged in members can use the Super Teacher Worksheets filing cabinet to save their favorite worksheets.
Quickly access your most used files AND your custom generated worksheets!
Please login to your account or become a member and join our community today to utilize this helpful feature.

Students can use crayons or markers to color in this printable German flag.
1st through 8th Grades
This worksheet is a printable German flag in full color.
1st through 8th Grades
Have your students color in this Germany-themed scene as a fun supplemental activity when teaching about the country.
1st through 3rd Grades
Use the words from the word bank to solve this Germany-themed word search puzzle. Words are hidden vertically, horizontally, and diagonally.
2nd through 5th Grades
Social Studies Worksheets
STW has thousands of worksheets for teaching students about geography and cultures around the world.