Fix the Sentences: Level E (Grade 5)
These daily worksheets help reinforce 5th grade proofreading skills. Students read through each sentence and look for mistakes. They then rewrite each sentence correctly.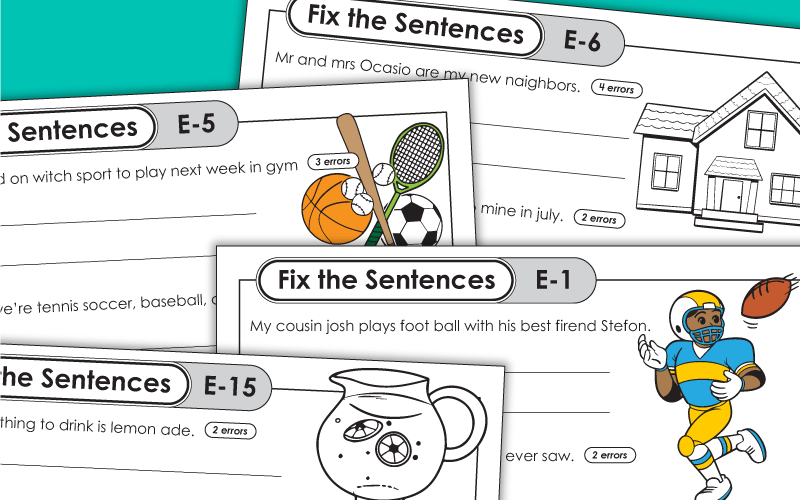 With these daily worksheets, students can practice their grammar and proofreading skills. The sentences include mistakes such as common misspellings (ex. your and you're), punctuation, and subject-verb agreement.
5th Grade
These worksheets reinforce ELA skills by having students correct grammatical errors in sentences.
5th Grade
By correcting the mistakes in these sentences, students are practicing their proofreading and editing skills. Errors include spelling, punctuation, and capitalization.
5th Grade