Fix the Sentences: Level E (Grade 5)
These daily worksheets help reinforce 5th grade proofreading skills. Students read through each sentence and look for mistakes. They then rewrite each sentence correctly.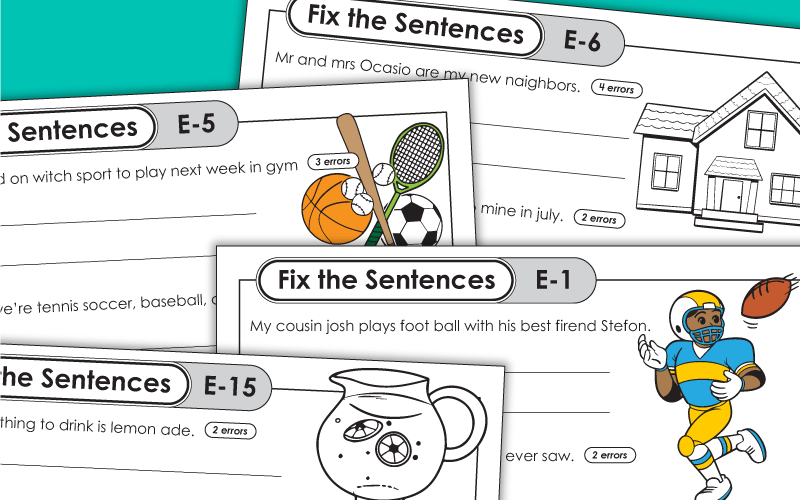 Find and fix the mistakes in spelling, grammar, and punctuation. Examples of mistakes include the wrong use of there/their/they're, putting incorrect spaces in compound words, and missing punctuation.
5th Grade
Find and fix the mistakes in these sentences to keep practicing key proofreading and writing skills.
5th Grade
Practice more proofreading with these daily worksheets. Fix common misspellings, punctuation mistakes, and more.
5th Grade
These daily proofreading worksheets reinforce important grade-level writing skills. They're a great activity to start the morning, break up the day, or use as an exit activity.
5th Grade
Challenge your students to find the mistakes in these sentences. Errors include common misspellings, possessive apostrophes, verb tense issues, and more.
5th Grade
More 'Fix the Sentences' Worksheets
Levels: A through E
This link brings you to the main page of our Fix the Sentences series, which includes links to each grade level.