Fix the Sentences: Level E (Grade 5)
These daily worksheets help reinforce 5th grade proofreading skills. Students read through each sentence and look for mistakes. They then rewrite each sentence correctly.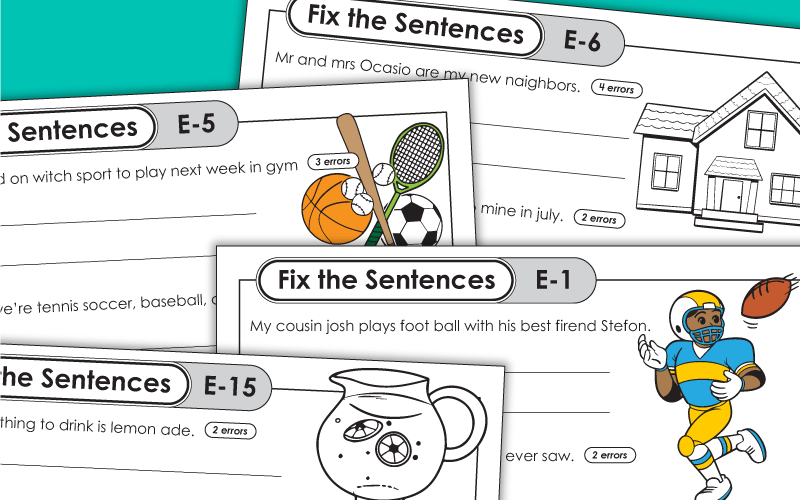 More 'Fix the Sentences' Worksheets
Levels: A through E
This link brings you to the main page of our Fix the Sentences series, which includes links to each grade level.