Fix the Sentences Level D (Grade 4)
Students use these daily worksheets to practice proofreading skills. They look for mistakes and correct them by rewriting each sentence. Errors include grammar, capitalization, spelling, and punctuation.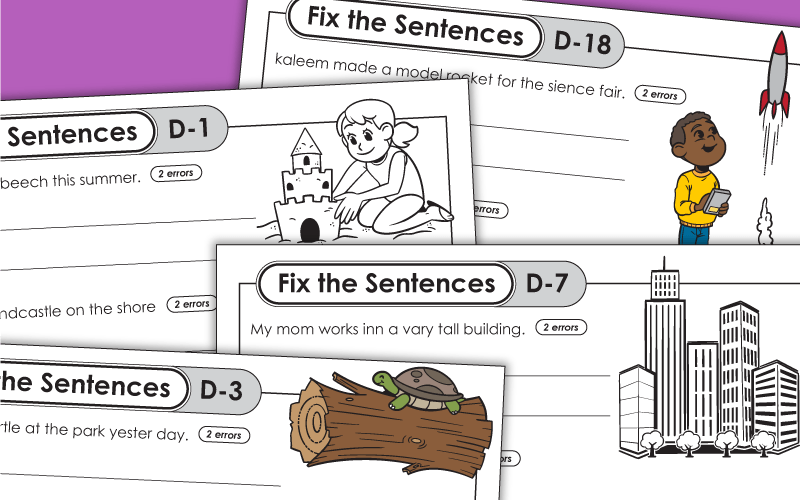 This next set of Fix the Sentences worksheets includes possessive apostrophes, common misspellings, me versus I, and much more.
4th Grade
Print out this next set of daily proofreading worksheets to reinforce key writing skills such as capitalization, spelling, punctuation, and more.
4th Grade
Practice more important ELA and writing skills with this next week's set of Fix the Sentences worksheets.
4th Grade
Print out these next Fix the Sentences worksheets to give your students practice with irregular plurals, punctuation, and other common errors in writing.
4th Grade
Common misspellings, quotation marks, and more important writing concepts are covered in this set of worksheets.
4th Grade
More 'Fix the Sentences' Worksheets
Levels: A through E
This link will take you to the main page of our Fix the Sentences series, with links to each grade level.