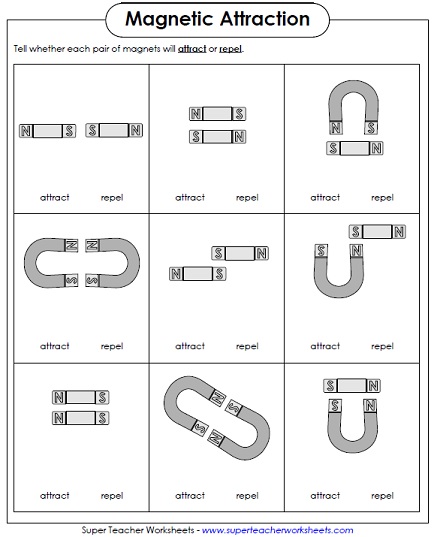 Super Teacher Worksheets has a huge collection of printable games, activities, and worksheets for teaching science. Topics include magnetism, electricity, animals, plants, human body, outer space, dinosaurs, simple machines, insects, states of matter, and ecosystems.

On the worksheet below, students look carefully at the magnet pictures. They must determine which magnets will attract and which ones will repel.

For more magnet worksheets, please take a look at our Magnetism Worksheets page.