A Printable Poem About The American Flag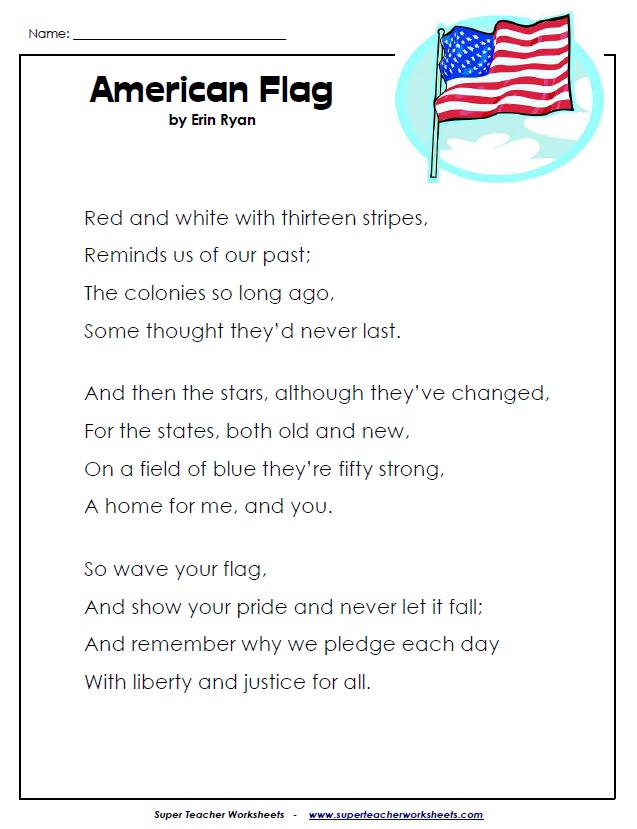 Super Teacher Worksheets has printable worksheets for patriotic symbols of the USA. These worksheets will help teach students about the American flag, the bald eagle and the Great Seal of the Unitied States.
Students can color, read, and fill in the blanks while learning about the patriotic symbols. Visit out Patriotic Symbols (USA) page to view the entire collection.