Long Division - Dividing Money
Below you'll find a series of worksheets, task cards, and activities for teaching long division with money.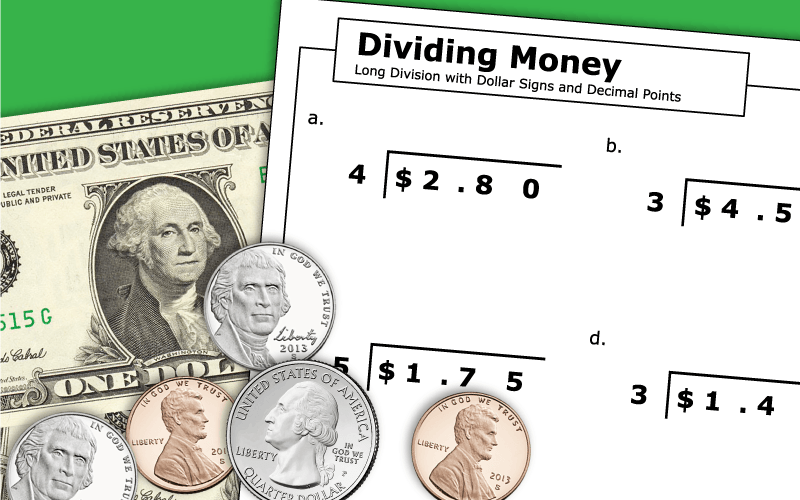 Division Worksheet Generator
Create your own long division worksheets! You choose the number of digits in the dividend and the divisor. Also tell if you would like remainders.
More Long Division Worksheets
STW has a massive collection of long division printables. Choose from 2, 3, or 4-digit dividends.