Use these worksheets to enrich your lessons on dictionary skills. Includes practice with guide words, entry words, pronunciation, and multiple definitions.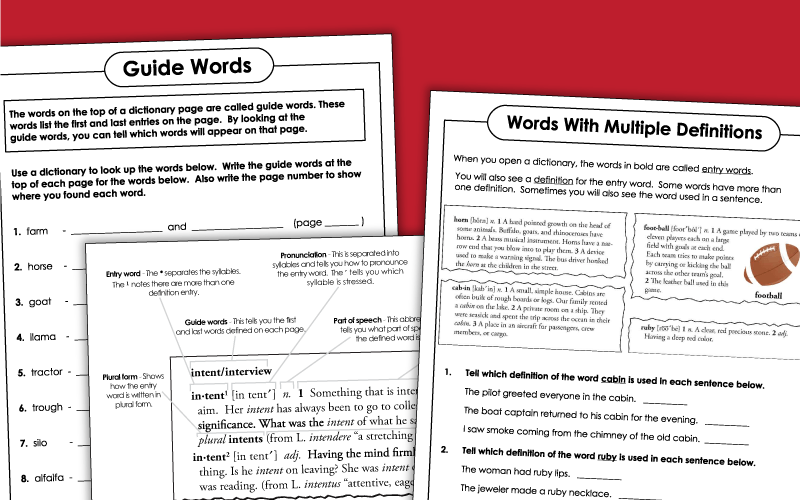 Tell whether each word would be found in the front, middle, or back section of a dictionary.
2nd and 3rd Grades
Use the guide words at the top of the page to answer the questions.
3rd and 4th Grades
English-Language Arts
We have grammar worksheets, reading comprehension stories, spelling, phonics, writing prompts, and reading worksheets.
Synonyms and Antonyms
There are over a dozen worksheets on our synonyms and antonyms page. Take a look!
Alphabetical Order
S.T.W. has a large collection of worksheets, activities, and games for teaching ABC order.