This page features over 50+ crowns, hats, and headbands. You'll find birthday crowns, award headbands, as well as hats to feature your letter or number of the day. There are also holiday and season crowns. At the bottom of the page, we even have blank templates so you can create any crown you can imagine.
For best results, print these crowns and hats on heavy card stock paper.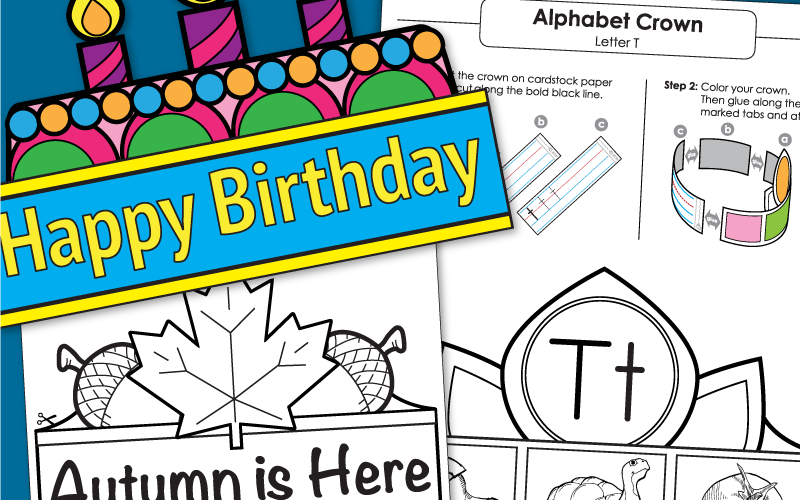 Phonics Worksheets
We have lots of worksheets to go along with each letter sound.
Early Literacy Worksheets
This page features early literacy activities. Includes build-a-sentence activities, word ladders, mini books, rhyming worksheets, word wheels, and more.