Worksheets for teaching students about different types of communities. These printables cover rural, suburban, and urban communities, as well as community helpers.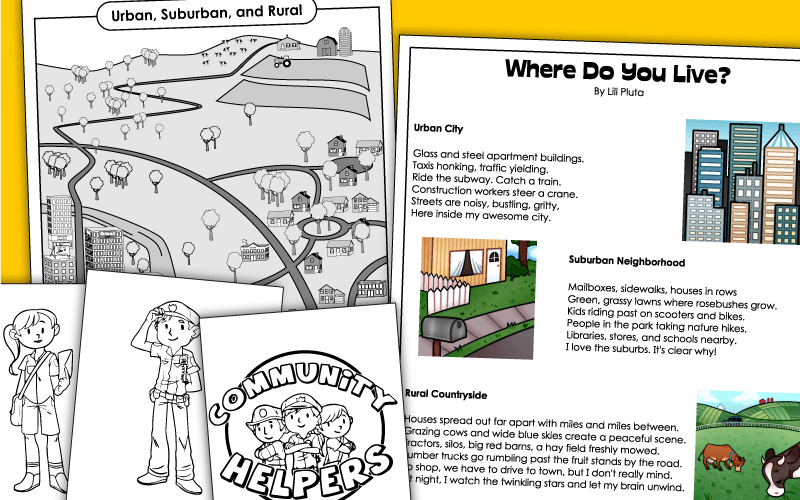 Students list their street, town, county, state, country, continent, hemisphere, and even their home planet.
Learn about urban, suburban, and rural communities in this clever poem.
4th Grade
Read this story and answer the questions that follow. In the story, Emily visits the city for the first time and discovers that it's much different than her home in rural Pennsylvania.
(Approx. Reading Level: 3-4)
4th Grade
Cut and color to make a miniature book about community helpers. Each page shows a special occupation. Police officer, mail carrier, doctor, bus driver, dentist.
Kindergarten and 1st Grade
Map Skills
Learn basic map skills, compass rose directions, latitude and longitude, and more.
Science and Social Studies Worksheets
Full index of Social Studies and Science worksheets on this site.