Look for the Common Core symbol throughout our website to determine which printable materials on Super Teacher Worksheets fulfill requirements of the Common Core State Standards Initiative.
Our printables now have new icons located below the worksheet descriptions. When you click on the "CC" icon, a list of related common core standards will appear.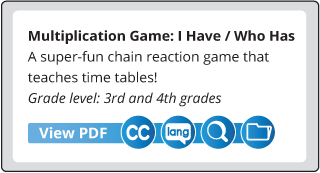 When the Common Core Standards window pops up, you'll be able to view the expanded text of individual standards by clicking the view link.
To search the common core worksheets and printables
on Super Teacher Worksheets click
here
.
Who determined which Common Core standards aligned to the worksheets?
We hired three in-house Common Core Specialists to help us with this project. All three are full-time elementary school teachers who have participated in extensive Common Core State Standards training. They've reviewed each and every one of our printable worksheets, and determined which Common Core Standards (if any) align with each activity. It was a big project because our site has several thousand printable worksheets.
Do all of your worksheets align to the Common Core?
Most do, but not all of them. When no connection to the Common Core standards are found for a given worksheet, the "CC" icon will not appear.
Do I need to be a member to view the Common Core Standards associated with a worksheet?
No, you do not need to be a member and you do not need to be logged in. Anyone can view Common Core standards.
Will you be changing worksheets that do not meet the Common Core Standards?
At this time, we have no plans to change existing worksheets.
We realize that there are many useful learning tools on our site that do not clearly align to the common core, and we're keeping them as-is. The worksheets will continue to exist on our site, but they will not have the "CC" icon pictured below the description.
So don't worry, your favorite worksheets will not disappear or change.
Can I view a list of all of the worksheets that align with a particular standard?
Yes. You can search for worksheets that correspond to a specific standard on our
Common Core Search
page.
The Common Core feature on Super Teacher Worksheets was created in response to the numerous requests we've received for specific connections between our printable materials and the Common Core States Standards. We hope educators find this feature helpful!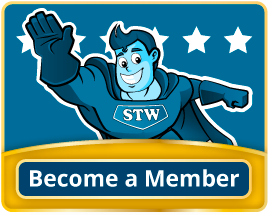 Not yet a member?
Click the button to sign up today.
If you're already a member, log in to take advantage of all the features.