Printable worksheets and activities for Columbus Day. Includes a mini-book, puzzles, and more.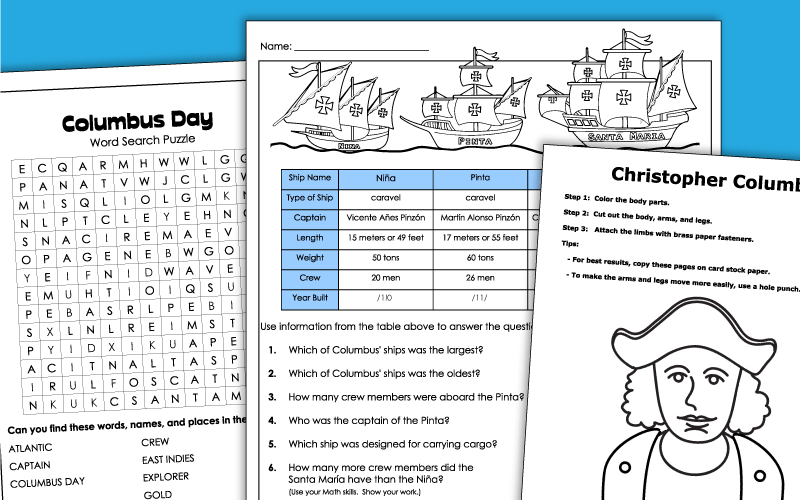 Use data from the chart about the Nina, Pinta, and Santa Maria to answer the questions (3rd grade and up)
2nd through 4th Grades
Halloween Worksheets
Try the Halloween math worksheets, make a pop-up haunted house, and write scary stories. S.T.W. has a huge selection of Halloween worksheets.