Use the worksheets below to supplement the Judy Blume's book, Freckle Juice, in your classroom. This page has reading comprehension questions, a character list, a math challenge, and a word search puzzle.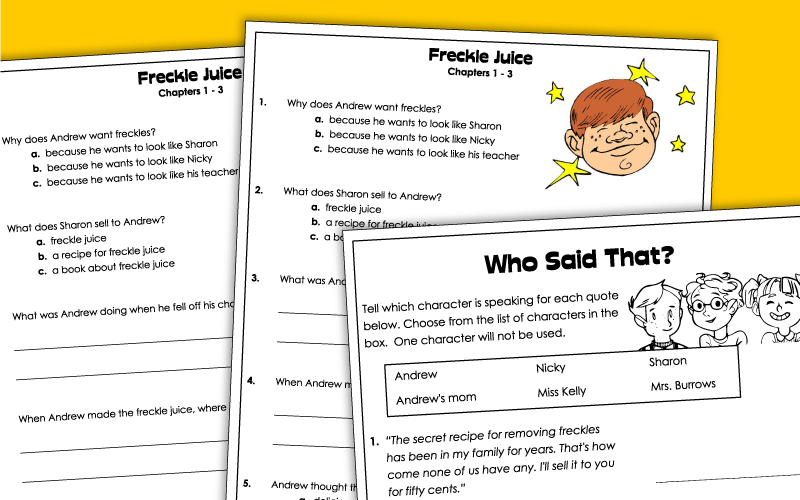 Search for words from Freckle Juice in this puzzle. Word search includes the words freckles, juice, marker, fifty cents, Miss Kelly, Andrew, Sharon, and Nicky.
Give the name of the character who is speaking for each quote on the page.
1st through 4th Grades
Use the clues in the story to figure out how much allowance Andrew Marcus gets every week.
In this fun poem, a young girl gets creative when cooking in the kitchen. Her recipes are very similar to Andrew's recipe in the book, Freckle Juice.
3rd Grade
Four bookmarks illustrated with the characters from the book, Freckle Juice.
2nd through 4th Grades
ELA Worksheets
We have thousands of reading, writing, grammar, spelling, and phonics worksheets.