Bridge to Terabithia Worksheets
This page has teaching resources that you can use to go along with Katherine Paterson's popular novel Bridge to Terabithia. Below you'll find reading comprehension questions, vocabulary worksheets, flashcards, a word search puzzle, and a quiz.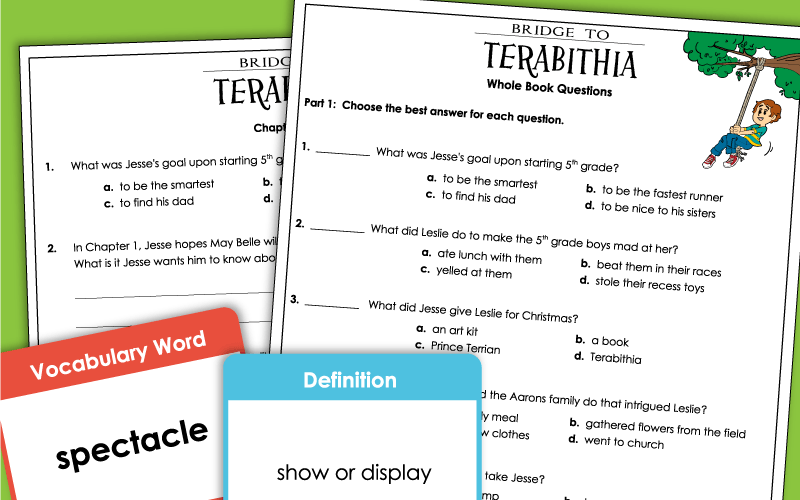 This printable has 15 reading comprehension questions to assess students' understanding of the novel.
4th and 5th Grades
Print this page on card stock. It contains 4 bookmarks that your students can use when they read Bridge to Terabithia.
4th and 5th Grades
More Novel Units
We have chapter book literacy units for dozens of titles, including Tales of a Fourth Grade Nothing, Holes, Because of Winn Dixie, Charlotte's Web, The Giver, Magic Tree House, and Sarah, Plain and Tall.