These worksheets will help students to differentiate between active and passive voice.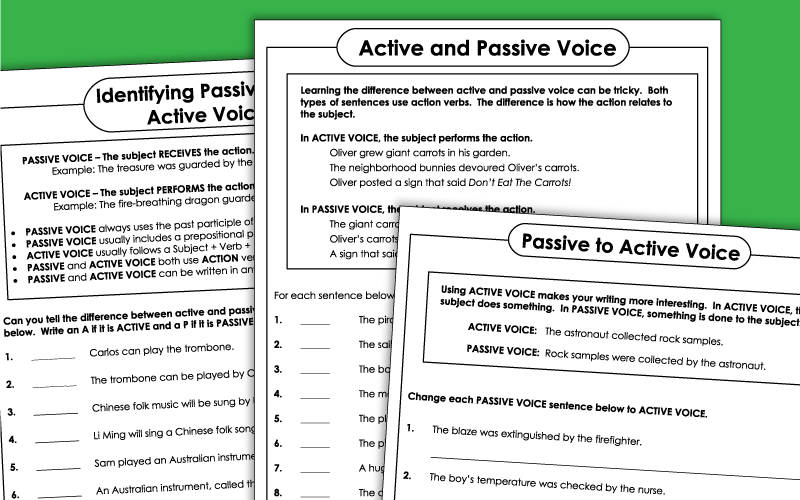 Change each passive voice sentence into an active voice sentence.
5th through 8th Grades
Tell whether each sentence was written in active voice or passive voice. Write the letter A or P on each line.
5th through 8th Grades
Tell which sentences are written in active voice, and which sentences are passive voice.
5th through 8th Grades
Grammar Worksheets
Super Teacher Worksheets has hundreds of printable grammar worksheets, covering verbs, nouns, adjectives, adverbs, pronouns, and more.
Reading & Writing Worksheets
Download and print reading comprehension passages, spelling lists, mini-books, writing prompts, and more.