100th Day of School Worksheets
Celebrate 100 days of learning with these printable craft activities and worksheets.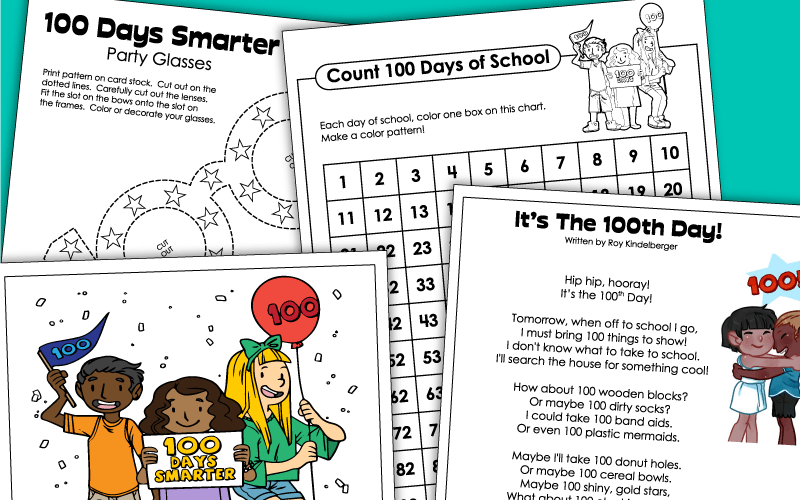 Solve the basic addition problems, the cut out the squares and glue them in the correct places to reveal a fun 100 Days mystery picture.
Kindergarten and 1st Grade
Practice addition skills while celebrating the 100th day of school with this fun puzzle worksheet.
2nd and 3rd Grades
Celebrate the 100th day of school by completing this math puzzle picture.
2nd and 3rd Grades
Find the answers to the basic subtraction problems and place the squares in the right order to reveal a fun mystery picture. These are two-digit problems that require borrowing.
1st and 2nd Grades
Cut out the words and use them to build a sentence that says, "I am 100 days smarter!" Glue the words in the correct position and copy the sentence onto the primary-ruled lines.
Kindergarten to 2nd Grade
Holiday Worksheets
We have worksheets for just about every holiday.