Word Family Unit (-ear Words)
Words in the -ear word family have two different sounds: the "eer" and "air" sounds. "Eer" words include ear, near, and dear, while "air" words include bear, tear, wear, and pear. Below you'll find word wheels, word sliders, flashcards, tracing worksheets, and more.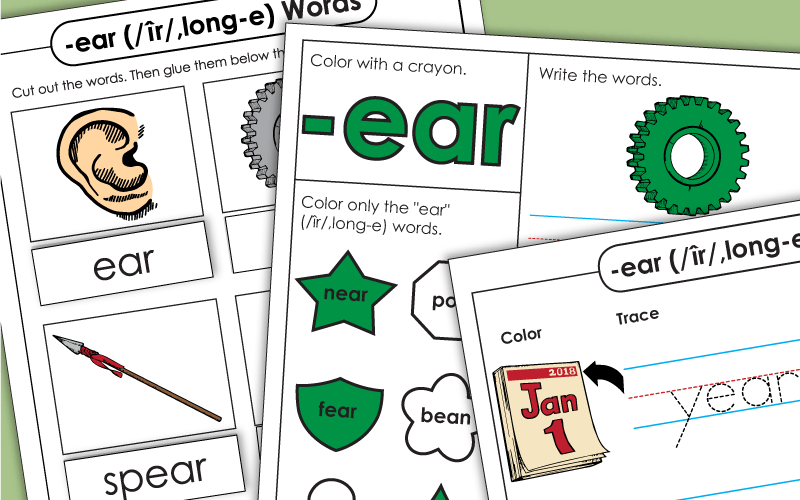 More Word Family Units
Download and print worksheets from a multitude of different word family units including: -ad, -am, -ap, -aw, -eal, -eat, -eel, -end, -ere, -ime, -ing, -it, -oat, -ore, -ow, -ug, and -ut.