Phonics Worksheets: /Ch/ and /Sh/ Sounds
Printable phonics worksheets for teachers, parents, tutors, and homeschoolers to use with their students.  The phonics worksheets on this page feature the /ch/ and /sh/ sounds.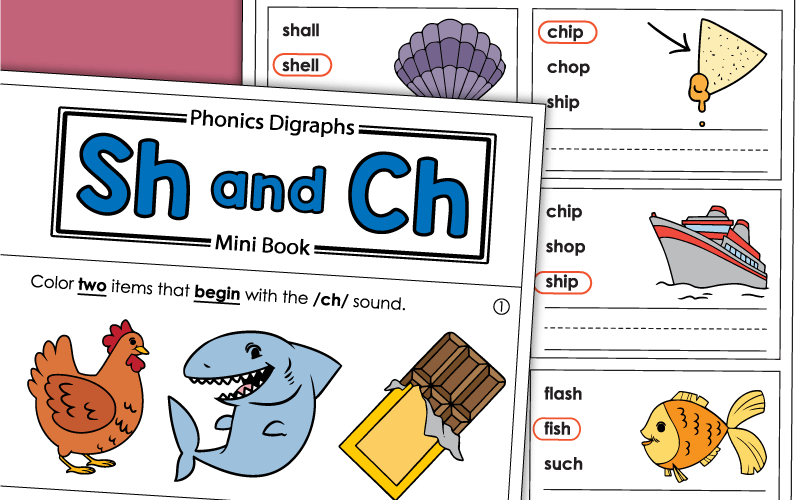 Write /sh/ or /ch/ on each of the lines to complete the words in the sentences.
1st Grade
Answer each of the riddle with a /ch/ or /sh/ word.
1st Grade
Trace the letters and write the words. Chick, shoe, chimp, and short.
Kindergarten and 1st Grade
List words that have the /ch/ and /sh/ sounds.
1st Grade
Phonics Digraph: Sh
This page focuses only on the /sh/ sound. Words include ship, shoe, shell, push, sheep, and fish.
Phonics Digraph: Ch
These worksheets focus only on the /ch/ sound. Words include chip, cheese, chess, cherry, child, church, check, bench, and chicken.
Phonics: Full List
Here you'll find our complete collection of phonics resources. We have thousands of files, covering consonant and vowel sounds, diphthongs, digraphs, blends, and word families.
Grammar Worksheets
Includes nouns, verbs, pronouns, adverbs, adjectives, sentences, subjects/predicates, and more.
Graphic Organizers
Venn diagrams, t-charts, writing webs, story maps, and more.