This phonics blend unit features words that begin with GL. These printable worksheets include games, a word slider and word wheel, a mini-book, cut-and-glue activities, and more!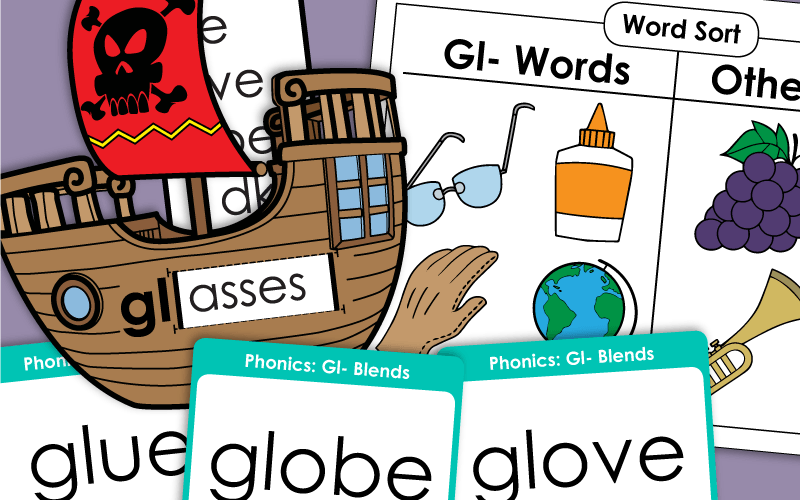 This printable phonics worksheet activity features cards that can be cut apart and used as a memory game or for practice.
1st Grade
Cut out the words and rearrange them on a table to make sentences. Try to use a GL word in each sentence. Lined paper is included to write the sentences down.
1st Grade
Students can practice phonics and play with letter stampers with this printable worksheet.
1st Grade
This phonics printable has eleven GL flashcards that can be used for practice.
1st Grade
Cut out the pirate-ship-shaped word slider to practice reading GL words. Weave the word strip through the middle of the ship and slide it up and down to see all of the words.
1st Grade
Print this word wheel on card stock paper and cut along the dotted lines. Attach the two pieces with a paper fastener and spin the wheel to view the GL words.
1st Grade
Complete Phonics Directory
This page has the entire listing of every phonics unit and topic we offer.
FL Consonant Blend
Similar to the GL unit, this phonics unit is filled with worksheets and activities that contain words that begin with the FL consonant blend.