The phonics worksheets on this page have three-letter words that follow the consonant-vowel-consonant, or CVC, pattern.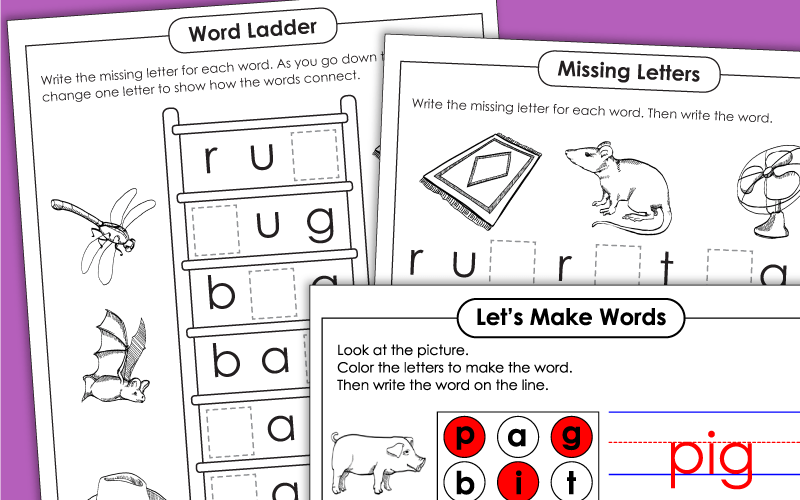 Play a phonics matching game with these CVC word-picture cards.
Pre-K through 1st Grade
Phonics Worksheets
There are hundreds of printable phonics worksheets on Super Teacher Worksheets. This index has a full list of phonics topics.