This page consists of a variety of phonics worksheets to help teach students about the br- consonant blend. Words in this set include, brush, brick, broom, brain, braid, and branch.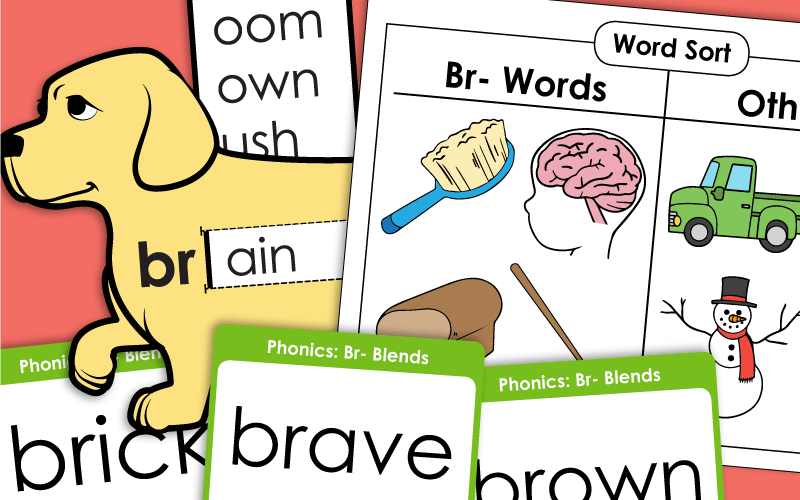 Use these word and picture cards to play a variety of phonics games.
1st Grade
Cut out the 25 word cards and arrange them to make sentences. Cards are a mix of br- words and basic sight words.
1st Grade
Use letter stampers to make br- words. Includes words: broom, brick, bring, brush, and brown.
1st Grade
Use these flashcards for any number of games or activities.
1st Grade
Print this file on card stock. Cut and color to make a words slider. Students slide the strip up and down and read the words they see.
1st Grade
Make a spinning phonics word wheel. Make and read the words bring, broom, broke, brain, brave, brown, brick, and brush.
1st Grade
Phonics Worksheets
Please see our full collection of phonics worksheets, and activities.