Phonics & Phonemic Awareness: Letter f
This page contains phonics worksheets and printables for teaching students about the letter f and the /f/ sound.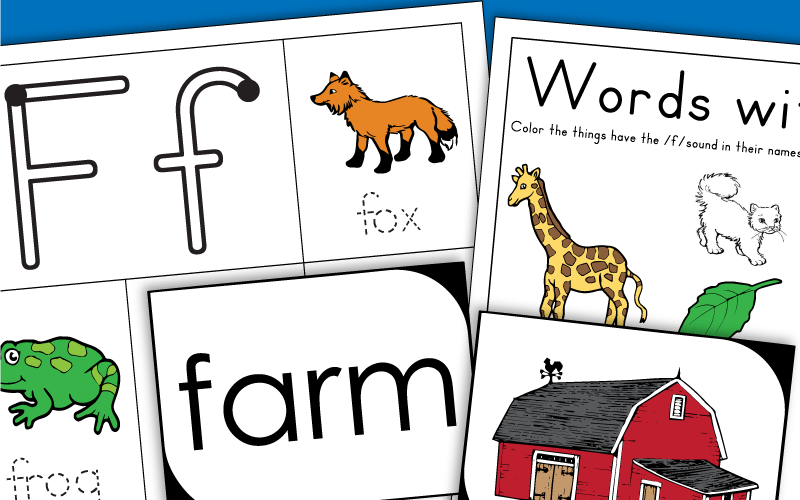 Match the words and pictures that begin with the /f/ sound.
Kindergarten and 1st Grade
Sort the pictures into two groups: Words that start with f, and words that do not start with f.
Kindergarten and 1st Grade
Sort the /f/ words into five word groups: fa-, fe-, fi-, fl-, and fo-.
Kindergarten and 1st Grade
This fun headband features pictures of a fish, flower, and fan. Color them and practice writing F f on the primary-ruled lines before assembling.
Pre-K through 1st Grade
Letter F: Trace and Write
Varying worksheets to help with printing the letter F f, as well as letter recognition.
Phonics Worksheets (Consonants)
Simple worksheets for teaching consonant letter sounds and building phonemic awareness.
Phonics Worksheets (Vowels)
Easy sorts and vowel worksheets for kindergarten, first, and second graders.
Printing Letters
Do you have a student learning to print? Do your students need handwriting (manuscript) practice? Take a look through out printing worksheets for help.
Dolch Sight Words
Regular practice with the Dolch sigh word flash cards and word wheels will improve reading speed.
First Grade Reading Comprehension
Fun and easy-to-read stories for first graders