Phonics & Phonemic Awareness: Letter b
This page contains phonics worksheets and printables for teaching students about the letter b and the /b/ sound.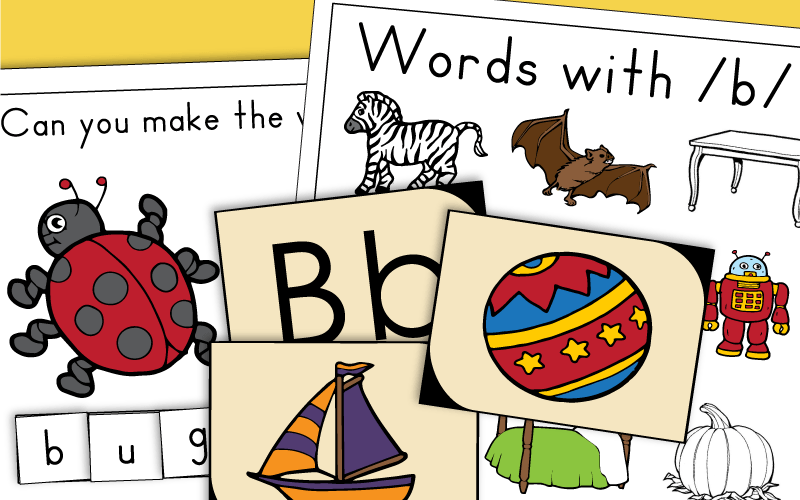 Match the words and pictures that begin with the /b/ sound.
Kindergarten and 1st Grade
Sort the pictures into two groups: Words that start with b, and words that do not start with b.
Kindergarten and 1st Grade
Sort the /b/ words into five word families: -ab, -eb, -ib, -ob, and -ub.
Kindergarten and 1st Grade
Make a beautiful Letter B hat! Print this hat on card stock. Then cut it out along the black lines. Color it in. Then assemble with glue or tape.
Pre-K and Kindergarten
Letter B: Trace and Write
This page has letter recognition, and tracing activities for the letter b.
Phonics Worksheets (Consonants)
More consonant sound worksheets, games, and sorts.
Phonics Worksheets (Vowels)
Short and long vowel sound worksheets.
Printing Letters
Manuscript printing worksheets for all letters of the alphabet.
Dolch Sight Words
Printable activities, flash cards, and word wheels for the Dolch sight words.
First Grade Reading Comprehension
Simple reading comprehension stories with questions for kids to answer.