A Printable Worksheet for Winter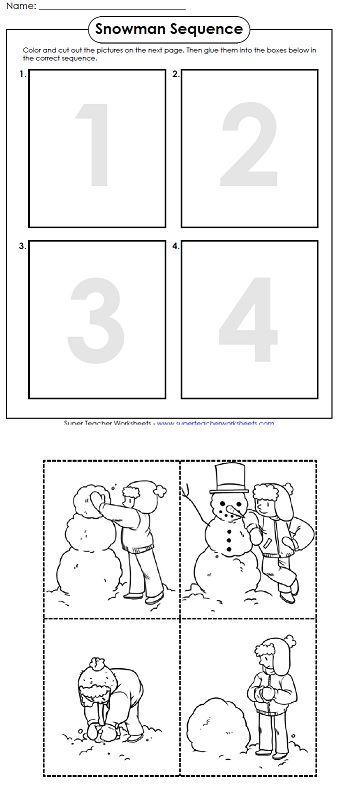 Super Teacher Worksheets has lots of printable worksheets for the winter season. For this picture sequence worksheet students will cut out the pictures of the child making a snowman, color them in and then glue the pictures onto the page in the correct order. There is also an optional third page with a related writing activity for older students. We also have winter math activities, snowflake cut-outs, winter reading comprehension passages, a snowy diorama scene, and more.
Visit our Winter Worksheets page to view the entire collection.