A Printable Cootie Catcher a.k.a Fortune Teller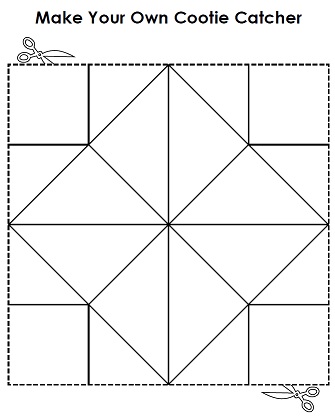 Super Teacher Worksheets has lots of printable oragami cootie catchers a.k.a fortune tellers. Students can cut, color, and fold the fortune teller toy and then they are ready to play and learn. Choose from multiplication, division, time, money, fact and opinion, states and capitals, or make your own.

Visit our Cootie Catcher a.k.a Forturne Tellers page to view the entire collection.