A diorama is a 3D model to represent a scene. This page has several cut-and-glue diorama activities.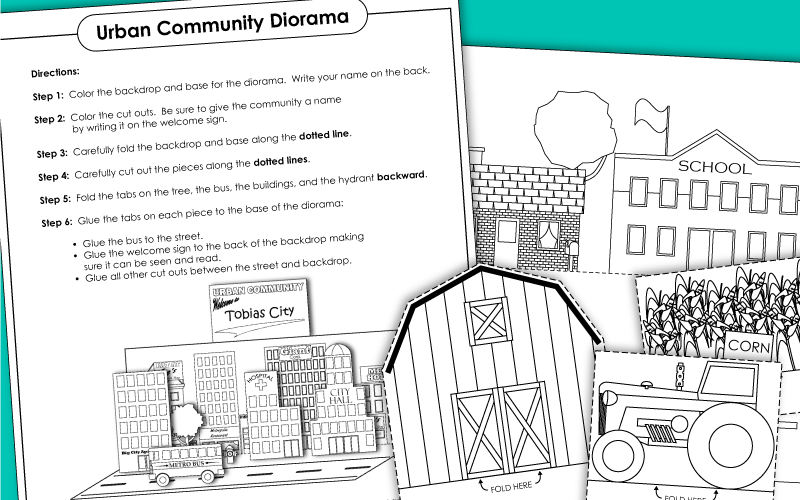 The urban community diorama has tall buildings, a fire hydrant, and a bus.
2nd through 4th Grades

Logged in members can use the Super Teacher Worksheets filing cabinet to save their favorite worksheets.
Quickly access your most used files AND your custom generated worksheets!
Please login to your account or become a member and join our community today to utilize this helpful feature.

This suburban landscape has a school, car, town hall, and houses.
2nd through 4th Grades
The rural community scene has a barn, silo, cows, crops, and a tractor.
2nd through 4th Grades
This Christmas diorama scene has the North Pole, two elves, a sleigh, and Santa Claus.
1st through 4th Grades
This Halloween haunted house scene has a skeleton, a witch, and a scarecrow.
1st through 4th Grades
Make a scene with Pilgrims, Native Americans, a Thanksgiving table, and a turkey.
1st through 4th Grades
This winter-themed diorama has an ice skater, a sledder, a snowman, and a hockey player.
1st through 3rd Grades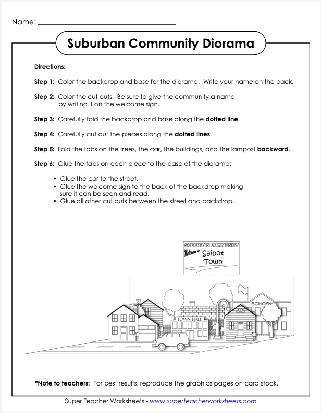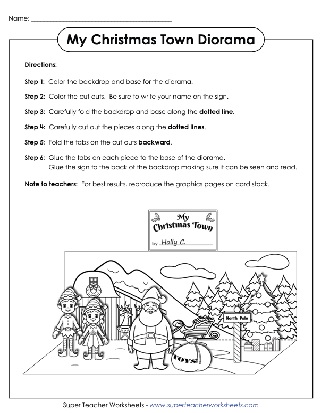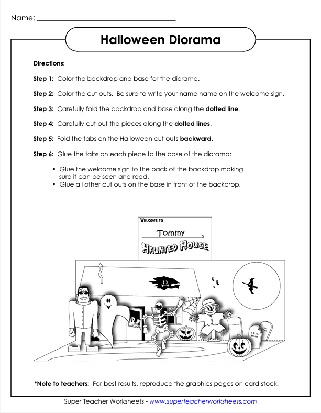 Holiday Worksheets
This page is a full index of our holiday activities. We have fun activities for almost every holiday, including Christmas, Halloween, Thanksgiving, Valentine's Day, St. Patrick's Day, Groundhog Day, and even Dr. Seuss' birthday.