Verbals: Gerunds, Prepositions, and Infinitives
Use these worksheets for learning about verbals. Verbals are verb forms that take on the jobs of other parts of speech. Infinitives, participles, and gerunds are all verbals.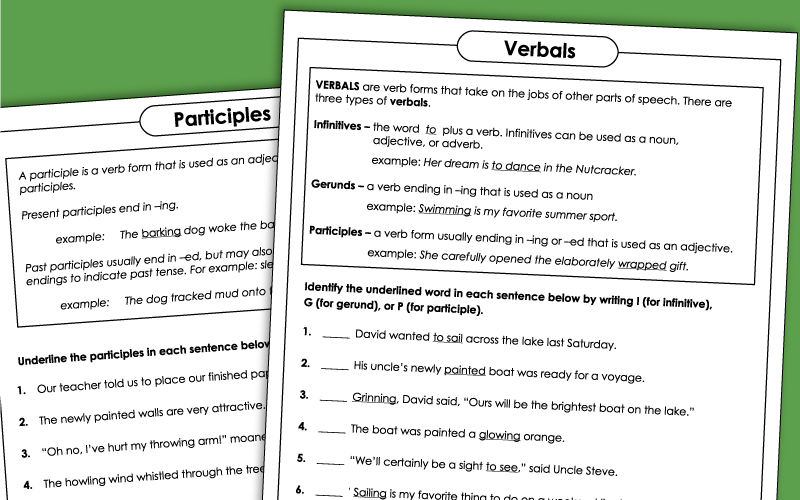 A gerund is an -ing form of a verb that is used as a noun. Gerunds usually name activities or actions, such as dancing, laughing, or sneezing. Identify the gerund in each sentence.
2nd through 4th Grades
An infinitive is the word
to
plus a verb. Infinitives can be used as nouns, adjectives or adverbs. Identify the infinitive in each sentence.
3rd Grade
Read each sentence. Find the past participles and present participles.
3rd Grade
Determine whether the underline words represent a gerund, a participle, or an infinitive.
3rd Grade
Grammar Worksheets
Browse our complete collection of grammar worksheets. Topics include nouns, verbs, adjectives, conjunctions, adverbs, pronouns, prepositions, and more.