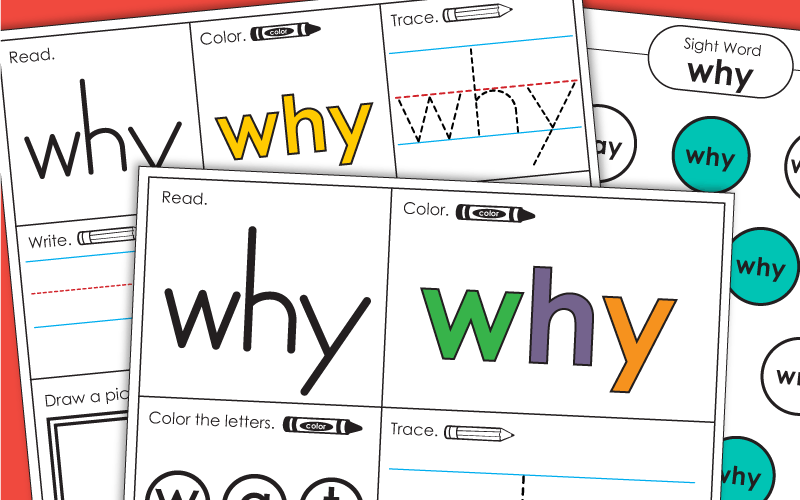 Sight Word Units
Are you using our weekly sight word units? If not, check it out. These units have sight word assessments, flashcards, spin-and-read games, and word sliders.
More Individual Sight Words
The word why is only 1 of 150+ sight words that we have worksheets for. Check out the rest by clicking the link above.