This are nine worksheets on this page for teaching students to read, write, and recognize the sight word always.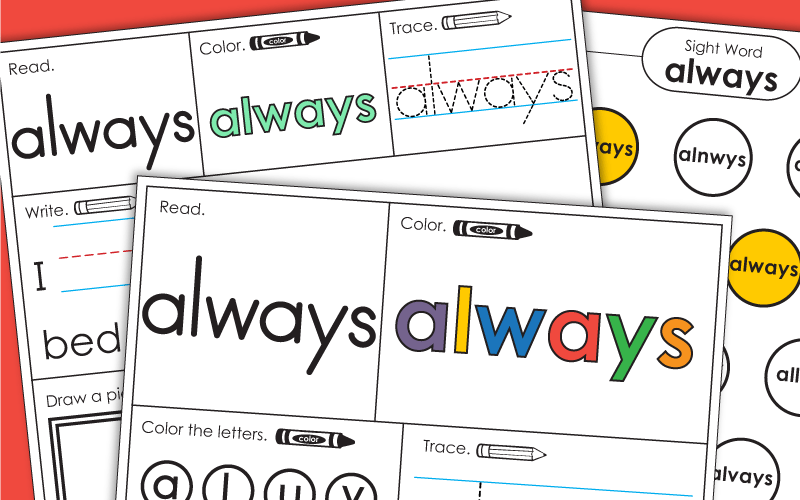 Use glitter, stickers, or markers to trace the giant sight word.
Use an ink dabber, markers, or crayons to color the word Always every time it appears this worksheet.
Trace the word Always five times on the primary-ruled paper. Then try to write it two times.
Cut out the letters in the word Always and glue them in the correct spaces on the worksheet.
Sight Word Units
Assign a different sight word unit to your students each week. Each unit has a word list, word wheel, flashcards, word slider, tracing worksheets, and cut-and-glue activities.
More Individual Sight Words
We have worksheets for over 150 different sight words.