This collection of worksheets includes flashcards, a word wheel, cut-and-glue activities, writing activities and more! The words in this unit all have the SP consonant blend including the words: space, spin, spider, sports, and spot.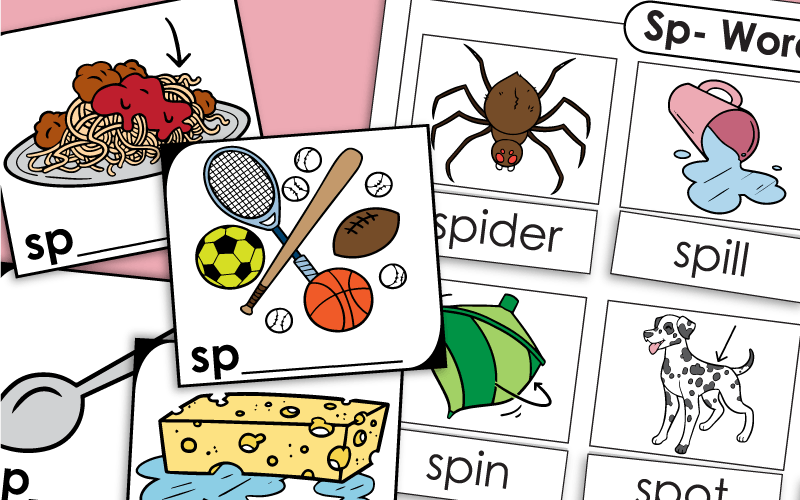 This printable card game has ten word cards and ten picture cards for students to use for matching and practice activities.
1st Grade
Cut and arrange the word squares into sentences with at least one SP word in each one. Use the lined pages attached to write down the sentences you make.
1st Grade
Your students will use ink pads and letter stampers to make each SP word in the space provided.
1st Grade
This set of printable flashcards has seventeen SP words for students to cut apart and practice from.
1st Grade
Cut out and use this airplane-shaped word slider to view and practice SP words.
1st Grade
Print this word wheel activity on card stock paper. Cut the wheels out and attach them together with a paper fastener. Spin the wheel to reveal different SP words.
1st Grade
Sight Word Units
This page has 30 sight word units full of printable writing activities, games, flashcards, word wheels, and much more.
Phonics Index
Scroll through this large index of phonics worksheets which includes consonant blend worksheets, digraphs, vowel sounds, word patterns, word families, and more.