These printable phonics worksheets and activities will help students learn about the final consonant sounds (ending consonant sounds) in basic words.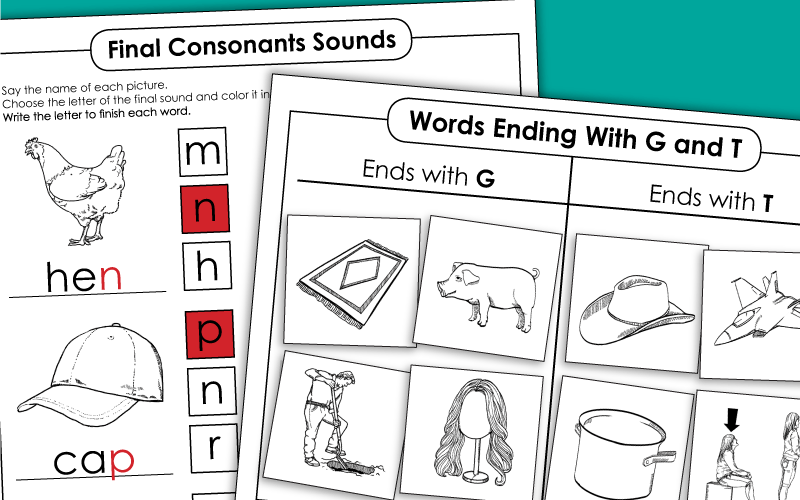 Initial Consonants
On these worksheets, students choose the beginning consonant sound for each word.
More Phonics Worksheets
STW has thousands of phonics worksheets. Topics include long and short vowel sounds, blends, digraphs, initial consonants, silent-e, and more.