The worksheets and activities on this page feature words with the consonant blend CL. Words include: clip, climb, clam, clothes, clean, clover, clown, clap, and clock.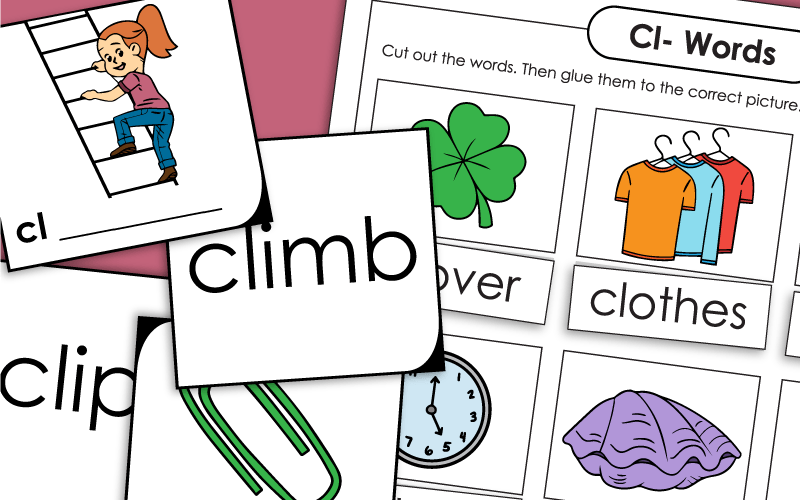 Use these word and picture cards to play a variety of phonics games.
1st Grade
Cut out the 25 word cards and arrange them to make sentences. Cards are a mix of cl- words and basic sight words.
1st Grade
Use letter stampers to make "cl" words. Includes the words: clock, clown, club, cloud, and clean.
1st Grade
Use these flashcards for a variety of games and activities to practice CL words.
1st Grade
Print the pig word slider on card stock paper. Cut out the pieces. Color the word slider. Then weave the word strip through the pig and read the CL words you see.
1st Grade
Print the phonics wheel on card stock and cut it out. Fasten the front to the back. Spin the wheel and read the words you see.
1st Grade
Phonics Worksheets
Browse the complete collection of phonics worksheets available on Super Teacher Worksheets.
Mini Books
We have dozens of simple mini books that students can read to build basic phonics skills.