These printable worksheets can be used to teach students about the parts of a computer, including the mouse, CPU, keyboard, printer, and router.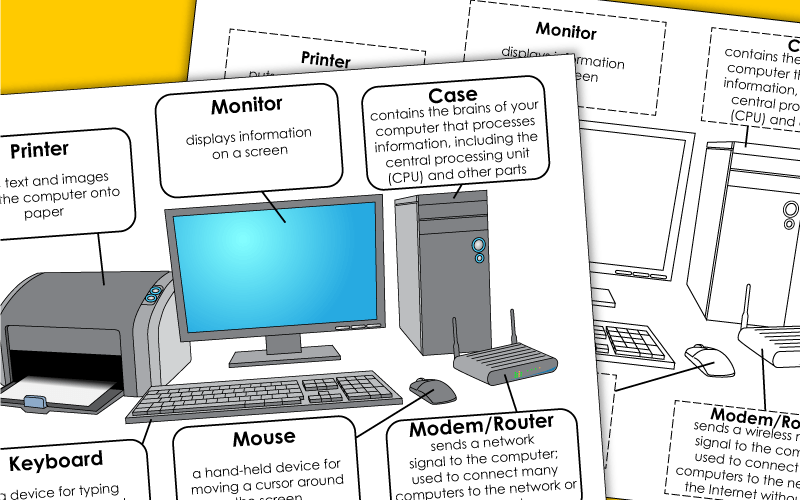 This fun poem teaches kids about the different parts of a computer.
3rd Grade
Teacher Helpers
Our teacher helpers page features printable award certificated,lesson planners, calendars for kids, gradebooks, and much more!
Math Worksheets
We have printable worksheets for almost every math topic covered in elementary school.