These printable worksheets can be used to enhance your unit on the Summer or Winter Olympic Games.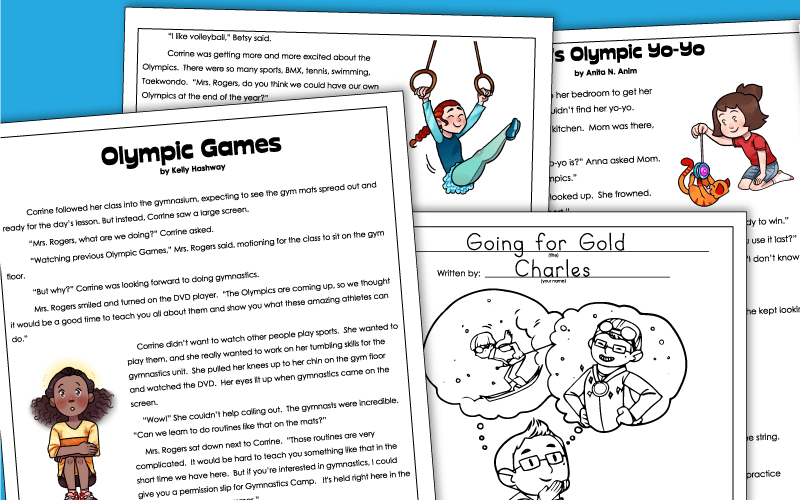 Keep track the medal winners for each event in the Winter Olympics. Students can write the winning athletes' names or countries on the chart.
This poem captures the excitement of the opening ceremony of the Olympics.
1st through 4th Grades
This poem describes a figure skater trying to win a gold medal.
1st through 4th Grades
Written from a soccer ball's point-of-view, this poem tells what it feels like to be batted and kicked around a field. This file includes comprehension questions and a writing activity.
2nd through 4th Grades
Holiday Worksheets
We have worksheets for almost every holiday throughout the school year. Browse our complete selection of holiday worksheets.