On these worksheets, students read the whole-page passage and then use the information in the story to answer the questions.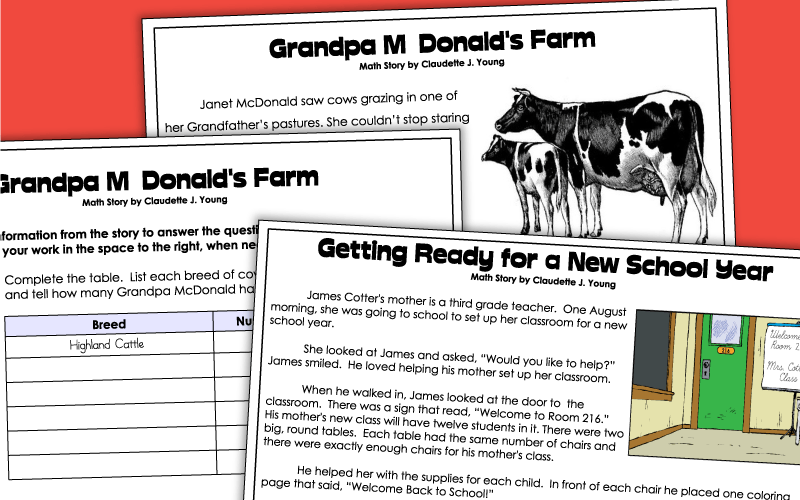 Read about the endangered cow breeds on Grandpa McDonald's farm. Then answer the math questions that follow.
4th and 5th Grades
Daily Word Problems
This page has Daily Math Word Problems from grades 1 through 4. The upper grades have many multi-step problems for your students to solve.