Finish the Drawing - Art Worksheets
This page has printable art worksheets with unfinished drawings. Students use their creativity to complete the drawing and then color the picture.
These can also be incorporated into writing lessons. When students complete the picture, they can write a sentence, paragraph, or story to go along with the illustration.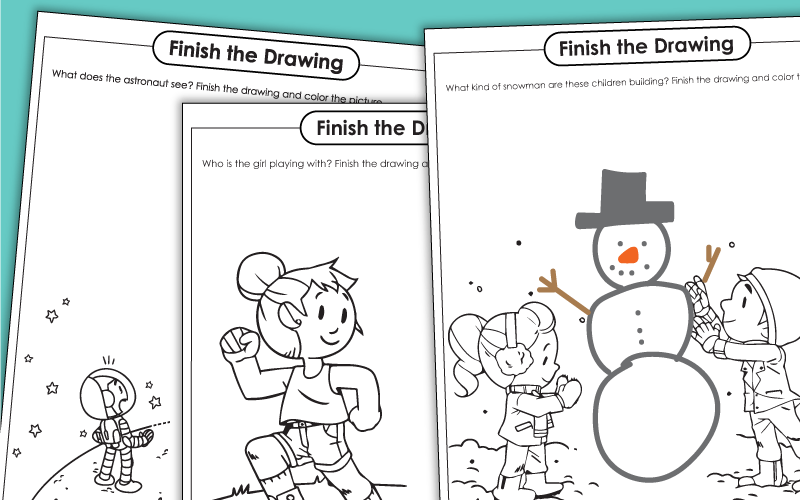 Who's this girl playing with? The picture is incomplete. Color it in and add a playmate.
Kindergarten to 5th Grade
More Art and Music Printables
Link to many more art and music worksheets on Super Teacher.