A Secret Thanksgiving Message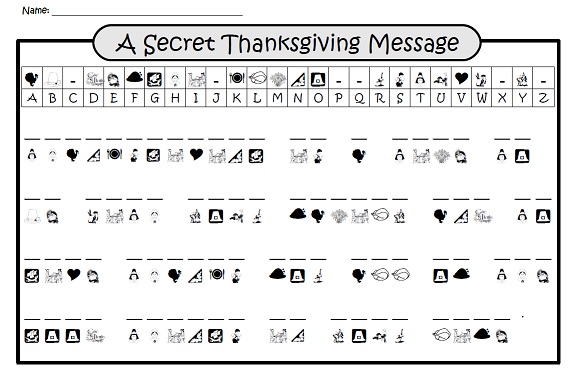 Super Teacher Worksheets has lots of printable Thanksgiving games, activities, and puzzles. Choose from puzzles such as, a crypto riddles, word searches, or crossword puzzles. Students will also love to play Thanksgiving Bingo, glue feathers onto a turkeys body or build a diorama scene that depicts the first Thanksgiving dinner.
Visit our Thanksgiving Worksheets page to view the entire collection.