A Memorial Day Reading Comprehension Passage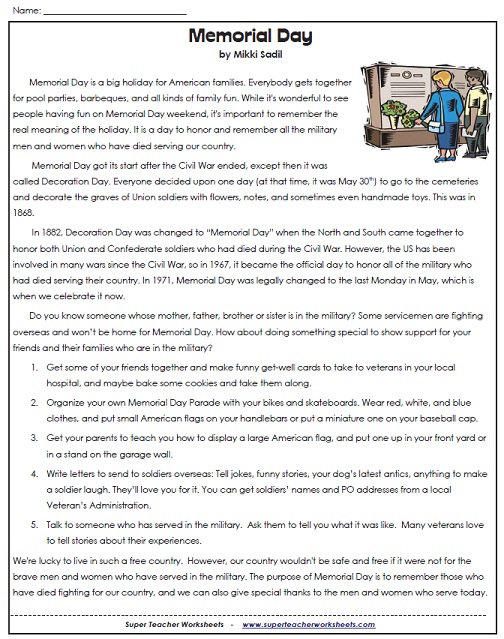 Super Teacher Worksheets has lots of printable worksheets for Memorial Day. Memorial Day in a special day for Americans to honor and remember soldiers who have died in wars. This page contains an article about the history of Memorial Day, a fiction story, poem, and coloring page.

Visit our Memorial Day (USA) page to view the entire collection.