Basic printable economics worksheets for teaching students about elementary economics. Includes worksheets about goods and services, supply and demand, and needs versus wants.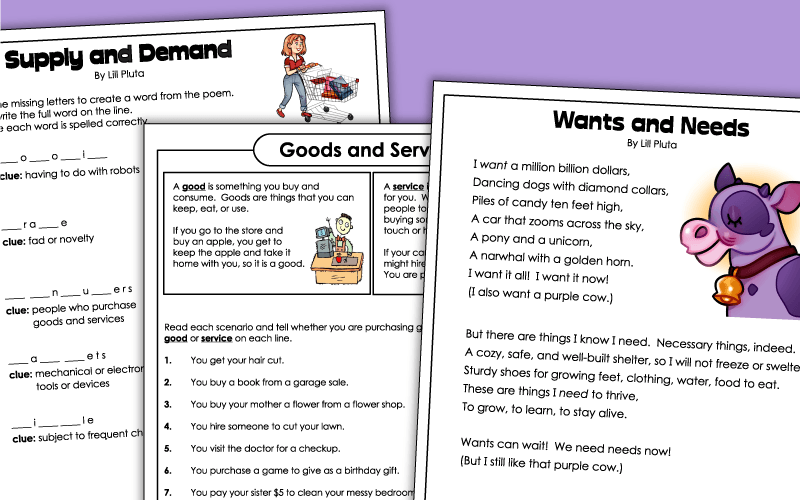 Keep a record of your family's expenses for one week and group them according to needs and wants.
1st through 4th Grades
Learn all about supply and demand in this fun poem that features Stan and his Boomtastic Flies!
4th Grade
Counting Money
Practice counting coins and dollar bills with these math worksheets.
Science and Social Studies Worksheets
Complete listing of Social Studies and Science worksheets on our Website