Christmas Craft Project Printables
Decorate your classroom with Christmas craft projects for kids. We have a printable Santa with arms and legs that move, Christmas diorama projects, paper bag puppets, cootie catchers, ornaments cut-outs, and more.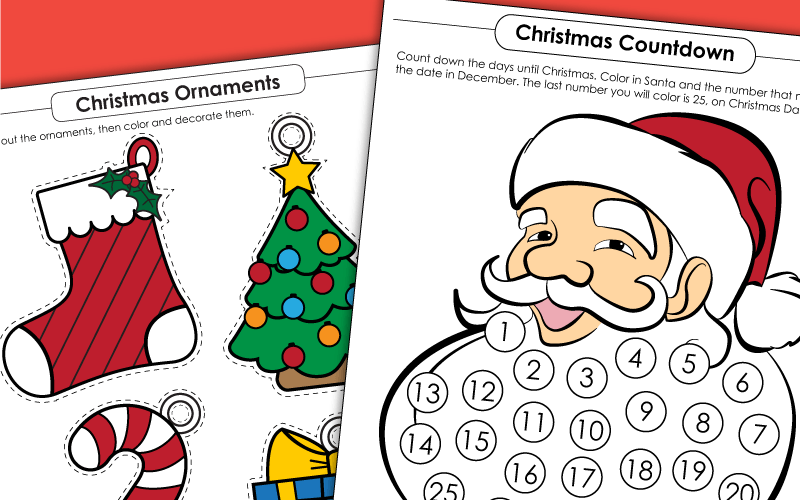 More Christmas Printables
This page has a link to our complete collection of Christmas printables. Download and print Christmas literacy activities, reading comprehension passages, writing prompts, and Christmas math worksheets.